Conference Venue ICLAHD 2021 will take place in Xishuangbanna, Yunnan Province, China.

Mentin Park is located in the southeast of Jinghong City, Yunnan Province. It is a natural village park and also an urban park with a long history in Xishuangbanna.Visitors can visit the vines and peacock gardens and the Dai and Thai architecture, and watch singing and dancing performances in the evening.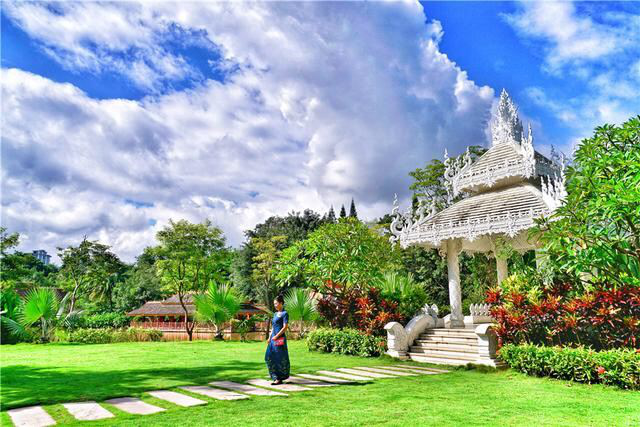 Wild Elephant Valley is 36 kilometers north of Jinghong City, Xishuangbanna, on the west side of National Highway 213. This area is frequented by wild elephants in Asia, hence the name Wild Elephant Valley. Here, you can watch the elephant show and see the tropical rainforest. Within the scenic area, there are more than 4,000 meters of walking paths winding between the tropical rainforest. You can walk among them and feel the breath of the tropical rainforest. On both sides of the walking paths, you can not only see rare tropical plants, but also see the footprints and dung of wild elephants.
Xishuangbanna Tropical Botanical Garden, Chinese Academy of Sciences, is located in the tropical forest of Menglun Town, Mengla County, Xishuangbanna. The local people call it Menglun Botanical Garden that is divided into two parts--the east and the west. The main attractions are in the west. The east side is a strip of tropical rainforest, suitable for hiking.