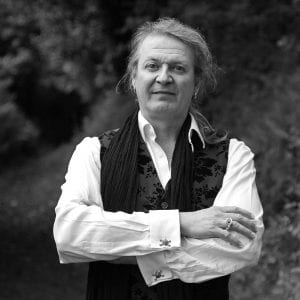 Prof. Nick Groom

University of Macau, China
Research Area:
1. cultural formation and authenticity, including attribution studies and literary forgery (especially the poet Thomas Chatterton);
2. national and regional identities (primarily UK, Irish, and Anglophone);
3. cultural environmentalism and intangible cultural heritage (ICH), including folklore and 'green well-being'; and
4. historicist readings of the Gothic from earliest times to the present day – for which he is probably best known, especially in the media.
Title: What is Happening to the Gothic in the Age of Covid?
Abstract: Traditional Gothic imagery of death and ruin, ghosts and vampires, contagion and conspiracy theory has flourished in the Western media as ways of representing and imagining the threat and impact of the Covid-19 coronavirus. This is not new: Gothic superstition has mixed with medical science for centuries to try to explain epidemic infection, and vampires, for instance, have been seen as vectors of plague. Consequently, depictions of vampires have shadowed medical practice, embracing and assimilating new advances in bioscience, as well as becoming instrumental in theological, philosophical, and economic thought, and so even today the language of vampires and vampirology can cast a light on the contemporary experience of epidemic measures. Yet at the same time a new Gothic imagery is emerging based not around monstrosity but emphasizing the non-human and the unknown: the 'weird' and the 'eerie'. The relationship between these two reformulations of the Gothic is as yet unpredictable, but it is likely to have long-lasting impact on literature and film, language and culture.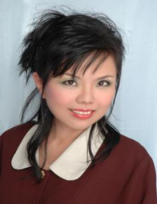 A. Prof. Chew Fong Peng
University of Malaya, Malaysia
Research Area: Malay Language Education, Malay Literature Education, Chinese Language Education, Education and Integration, Language in Culture and Society.
Title: Suitability of Literary Component Texts in the Malay Language at the Malaysian National Secondary Schools
Abstract: The literary component in Malay was first introduced in all national secondary schools in Malaysia in 2000. Students are required to study all literary genres including traditional prose, traditional poetry, short stories, novels, dramas, and modern poetry. All literary genres are contained in an anthology for each form except novels. The selected novels are based on four zones, namely Zone One (Perlis, Kedah, Penang, Perak), Zone Two (Selangor, Negeri Sembilan, Kuala Lumpur, Putrajaya), Zone Three (Johor, Sabah, Sarawak, WP Labuan) , and Zone Four (Kelantan, Terengganu, Pahang, Melaka). This speech will analyze the suitability of the selected novel texts for Forms I to Form V of the current syllabus based on zones. In addition, the discussion is also given on the literary anthologies from Form I to Form V.