Prof. Wu Feng
Journalism and New Media school, Xi'an Jiaotong University
Research Area: Chinese national leader's press conferences, Chinese political communication, quantitative research, Chinese newspaper marketing & management, culture industry, and new media
Speech Title:
Factors Influencing Obituary Reporting Behavior During Sudden Disasters: An Empirical Study of Chinese Obituaries During the COVID-19 Epidemic
Abstract: This study examines the ethical norms surrounding obituaries and explores the media's obituary reporting behavior and the factors that influence this behavior in relation to sudden disasters. We use the FEMS ("Formal norms," "Emotional significance," "Market value," and "Social benefits" ) framework to describe obituary reporting behavior during an sudden disaster. Based on Chinese obituaries during the COVID-19 epidemic, we measure the effects of three factors that may influence obituary reporting behavior: gender of the dead, social status of the dead, and media type. The results show that all three factors have some influence on obituary reporting behavior; gender is the most important variable, media type is the second most important variable, and social status is the third most important variable. The Chinese media have made great progress in obituary reporting behavior in sudden disasters. They basically describe death euphemistically and implicitly, ensuring the integrity and accuracy of information, giving respect and reputation to the dead, deeply excavating and vividly reproducing the images and stories of the dead, and attaching importance to the social functions, yet there is still much room for improvement.

Prof. Pearl Hong Chen
School of Literature and Journalism of Chongqing Technology and Business University
Research Area: Non-fiction writing,creation and publishing
Speech Title: Unique Regions, lived Experience and Literary Representation in Non-Fiction Writing
Abstract: Non-fiction writing is a challenge for both writers and readers. It starts with writers stepping into the real world for an understanding of something new before writing independently and creatively from a personal perspective. Its themes are universal and enduring. True stories are presented in a literary way to make narrations aesthetic and artistic so that readers identify themselves with emotions that writers invest in writings.
Based on my travel literature writings, I will talk about the features and methods of non-fiction writing in the following three points:
1. For themes, there should be a combination of unique regions and an international horizon;
2. For experiences, there should be field trips and living.
3. For writing principles, there should be intensity of dramatic conflicts, which specifically refers to the concentration of story lines, time, space and characters.

A. Prof. Geuntae Park
Guangdong University of Technology
Research Area: Museum architecture, cultural institutions and urban strategy, Chinese museum development
Speech Title: Museum + Architecture + Exhibition – A few things about museum architecture and architecture exhibition
Abstract: This presentation explores three key words of museum, architecture, and exhibition, which are some of the most interesting and dynamic areas of art and culture in general. The first half about museum and architecture discusses a few basic concepts of museum, spatial zoning of museum architecture, and recent trends of museum architecture and design. Many of interesting museum development projects will be introduced during the presentation. The second half about architecture and exhibition brings up a specific case of architectural exhibition, Young Architects Program (YAP). This part looks into how the boundary between art and architecture is disappearing and they are collaborating nicely in the museum. By observing some of the most innovative and outstanding museum architecture and architectural exhibition projects, the presentation will deliver a distinctive feature that is caused by the combination of those three key words: a provision of a platform where new roles of culture are identified for the public and society.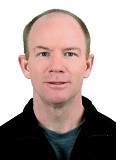 Prof. Steven Gauntt
Xiamen University Tan Kah Kee College
Research Area: Applied linguistics, literary theory & criticism, public speaking, drama
Speech Title: The Trivium in the Age of Twitter: Significance in an Era of Slipperiness
Abstract:
This essay addresses the historical and current pivotal educational role of the trivium (grammar, logic & rhetoric), which holds particular importance today in an era of high-tech and social media. What was once considered the basis of all education and edification continues to be relevant and valuable, especially in today's world of constant instant online access and "communication". Though often fallaciously regarded as the opposite of STEM, the trivium actually forms the foundation of all intellectual and creative endeavor.